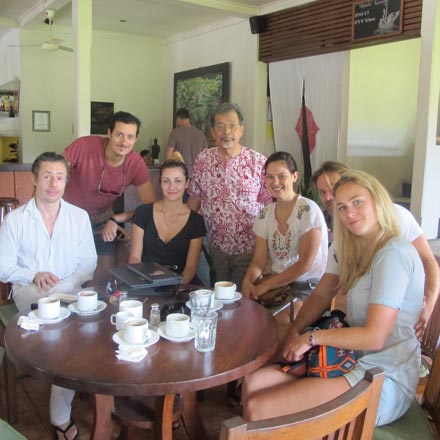 Breakfast with Pothis, Leanna, Rene, Zoe, Rik and Emma, participants at the seminar conducted by David
Verdesi (seated at the left) in Ubud, Bali January 5 to 16. Imagine having Huevos Rancheros with fresh coconut
juice and expresso coffee Balinese style!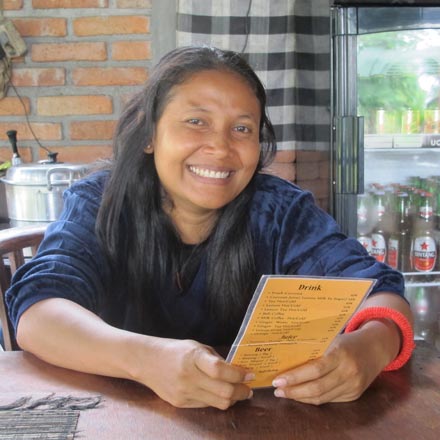 Nyoman, proprietor of roadside restaurant that serves grilled fish, chicken, pork spare ribs and duck, and a variety of veggie dishes — beans, water lily/kangkong — and fresh coconuts. They have a great lemon grass and wild ginger tea.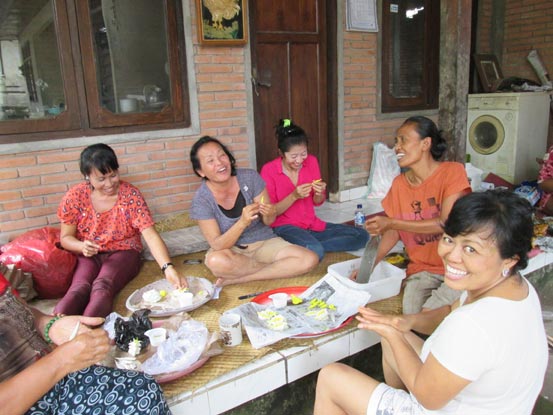 Women preparing a delicacy made from ground coconut for a family wedding.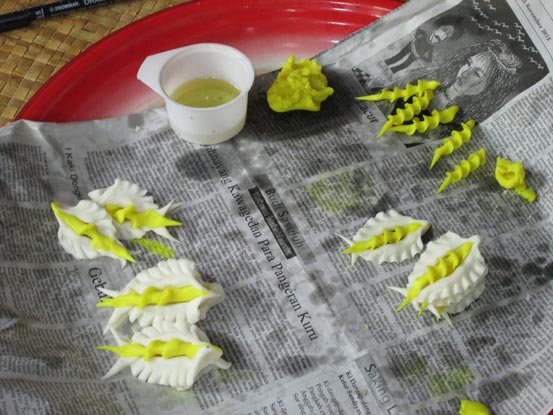 Besakih Mother Temple on the south slope of Mount Ugung. Pura Besakih is the holiest and largest Hindu temple in all of Bali. We made a pilgrimage on my last day on the island, organized by the shaman Sonya (fifth from the left). We were led by a Hindu priest whose presence was nothing short of overwhelming. He solemnized rituals for us on the different levels of the temple complex. He gave me his personal blessing for my healing work.
(Click on the thumbnail pictures to enlarge.)