The Carlos Palanca Memorial  Literary Awards Night :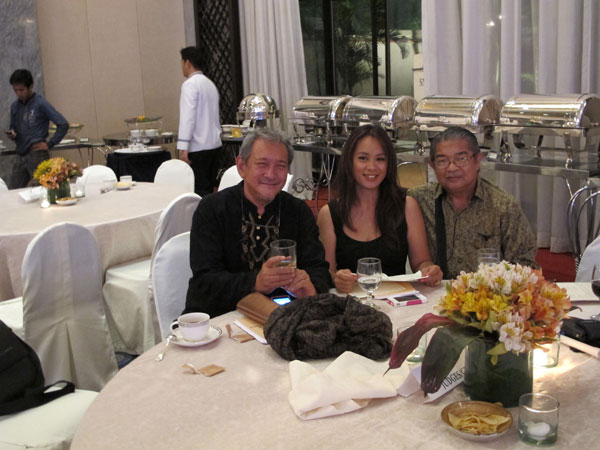 Alfred "Krip" Yuson and Ed Maranan are two of the few Hall of Fame recipients in the  Carlos Palanca Memorial Awards for Literature, the most prestigious literary competition in the Philippines. A Hall of Fame award means that the winner should have received 5 first prizes in  the main literary categories — poetry, short story, play, essay. Krip, Ed and I have appeared in different poetry anthologies. My poetry has been included in 3 of the anthologies edited by Krip — "Father Poems," "Eros Pinoy: Contemporary Erotic Poetry and Art in the Philippines," and "Love Gathers All: Anthology of Love Poems" (published in both Singapore and the Philippines).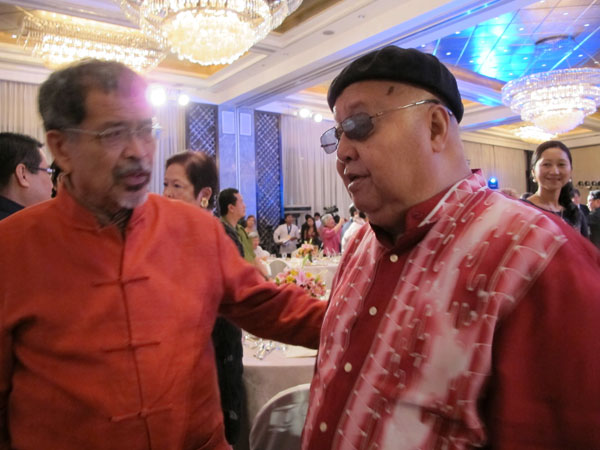 That's F. Sionil Jose, National Artist for Literature. He has written many books (novels and short stories), the most famous of which are the Rosales novels. I have known Frankie since the late 1950s. I first met him at student editors' conferences and then at his bookstore "Solidaridad" in Ermita, Manila.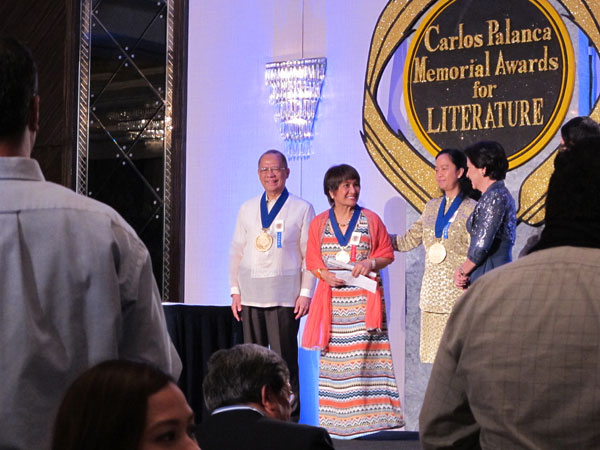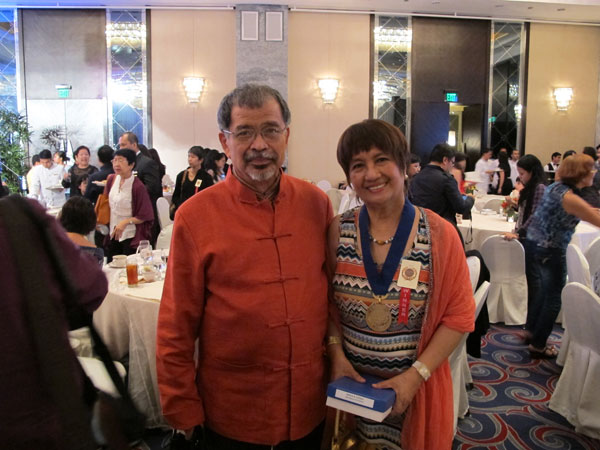 Grace D. Chong, winner of the first prize in the children's short story for her work "The White Shoes." I had not seen Grace for at least 45 years. We were both students in the University of the Philippines in the early 1960s writing for the campus newspaper. I was surprised when she recognized and called me from a distance.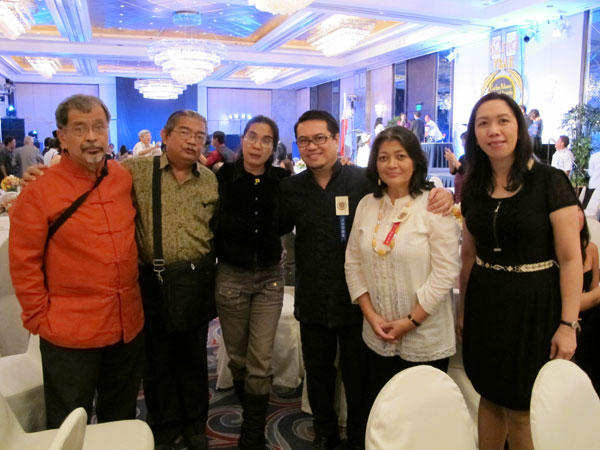 Ed Maranan and Rene with a group of writers at the Carlos Palanca Memorial Awards for Literature.  I was Ed's guest to the event held at the Peninsula Hotel.  I was also his guest last year. See the photos from that night in this website.